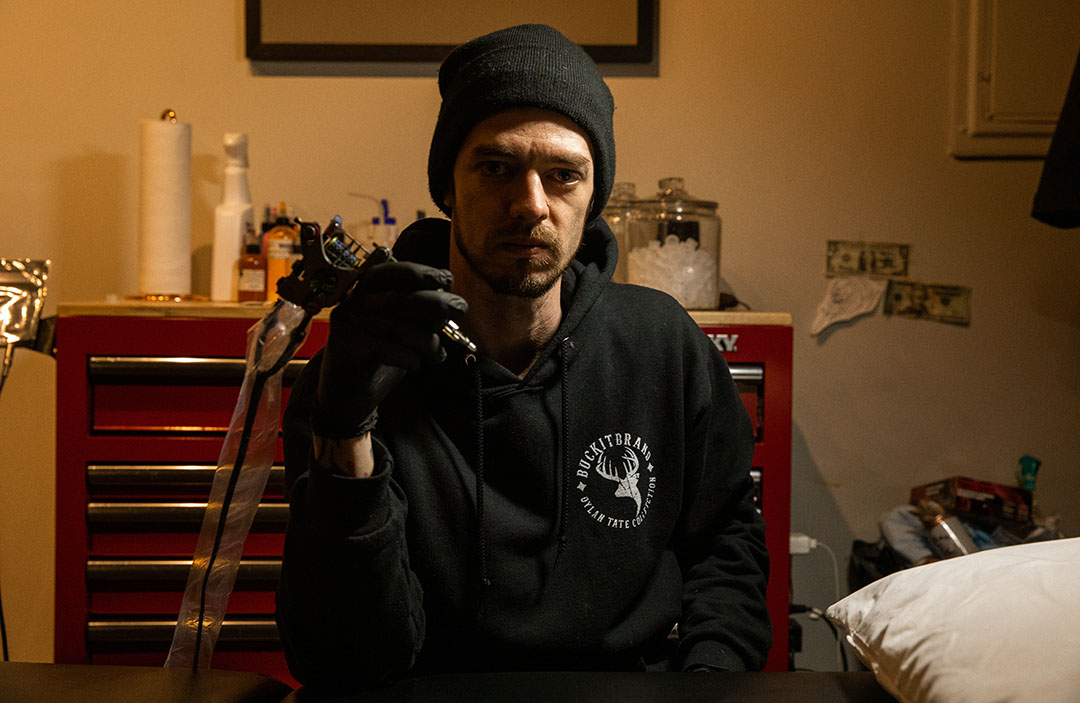 Hello! My name is Ben, and I'm the owner of Cosmic Reaper Tattoo. Ten years ago, after getting tattooed a lot and being in a shop environment, I discovered my passion in art and tattooing. I primarily focus on an illustrative/traditional take on my tattoo style, but I welcome all ideas. Tattooing has given me so much throughout the years that in November of 2020 I decided it was time to give back and create a safe, warm, and comfortable environment to host and create. Thus, Cosmic Reaper Tattoowas born. To me, tattooing is a sacred practice carrying lots of meaning, responsibility, and integrity. I am so incredibly grateful to everyone who has supported me and to all of my friends and clients. Tattooing can be serious or silly, but it's always been fun no matter what is being made. I look forward to the future years here in the Neighborhood of the Arts and can't wait to see where it takes us.
Ben's books are currently closed.  Please come back soon to look for availability.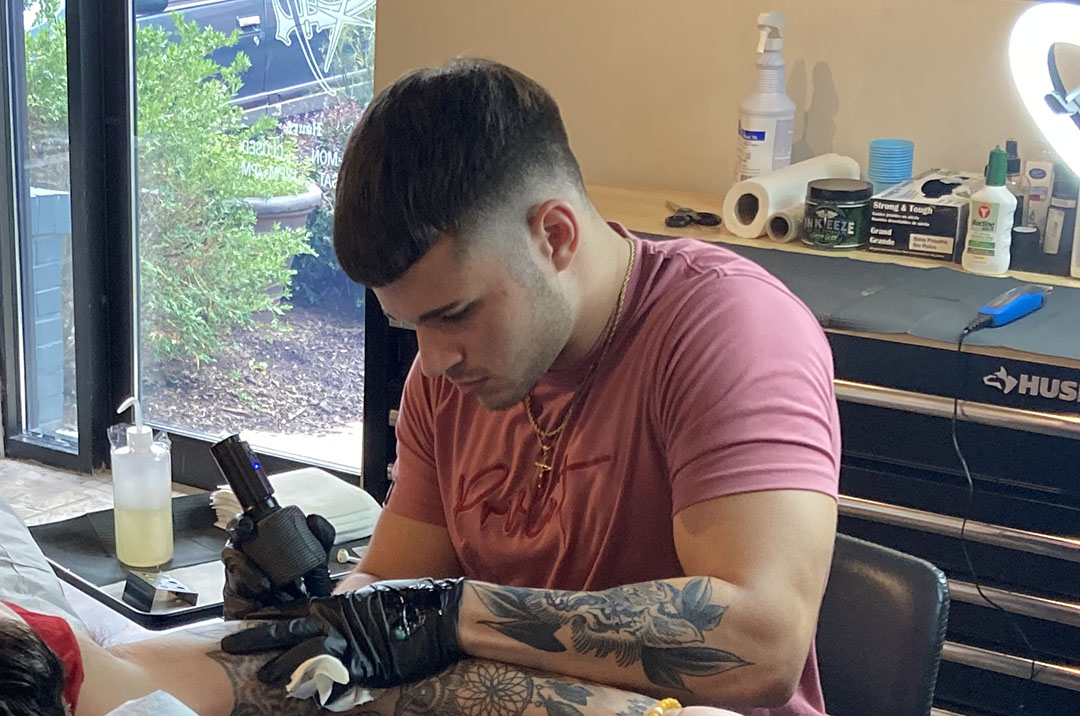 Jonny Ramos-Alcorn
Artist
My name is Jonny, and I graduated with an Art degree from The University at Brockport. I found my passion for tattooing after experiencing what it's like to get tattooed. I found my home at Cosmic Reaper Tattoo where I specialize in fine line and black/grey work. I look forward to working with all my clients and appreciate all the support from friends and family!